Hadley Elizabeth Bray, born 6.20.2012 at 6:15pm, weighing 7 pounds, 2 ounces and measuring 19 and 3/4 inches
On Wednesday, June 20th, my heart tripled in size as I finally got to meet my baby girl, Hadley, and hold her in my arms.   This past month with her has been indescribably wonderful and it's hard to imagine how I ever lived without her.   I'm going to try to do my best to tell her birth story as I remember it….
Aside from morning sickness, I pretty much have easy, wonderful, uneventful pregnancies.  Both of my boys were born late (Jack was one day late and I was induced with Owen 4 days late) and so I kind of just assumed I would go late again, or at least make it all the way to 40 weeks.   Everyone but me thought for sure this one would come early (I'm not sure if they thought that because she was a girl, or because it was my third baby, or if they were just trying to make me feel better!) but, my due date, June 17th, came and went without so much as a contraction.   Chris was really hoping for a Father's Day baby, but miss Hadley apparently had other plans.  If you know me personally, or if you've read Owen's birth story, you know that I'm a huge believer in drug-free, natural childbirth.   The low-down on my goals with each pregnancy are: spontaneous labor and delivery,  no pain medication, no episiotomy, no directed pushing, delayed cord clamping, and immediate skin to skin to contact with baby and breastfeeding.   I was nineteen when I had my first baby, and didn't prepare very well for a natural birth, although it was something I truly wanted.  I ended up having an epidural and a rather traumatic birth experience – a placental abruption which nearly ended in an emergency c-section and a 4th degree episiotomy.    When I was pregnant with Owen, I decided around five months that I would be better prepared for natural birth and so Chris and I did a self study of the Bradley Method.  Although I ended up being induced, I did manage to go without pain medication and have a wonderful birth experience. After Owen was born, I became really passionate about natural chidbirth and knew that if we were blessed with another baby, that would definitely be the route I would choose to go again.
When I got pregnant with Hadley, I started researching different options and was really leaning towards delivering at a birth center or at home.   We toured a few different birth centers and interviewed several midwives.   We found a certified nurse midwife that we really loved, but as it turned out, our insurance wouldn't cover a home birth, and our out of pocket expense would have been $4500!!  We didn't feel it was the right thing to do to dip into our savings when our insurance would cover almost 100% of my pregnancy and delivery with my current OB practice.   So, I felt a little discouraged about the whole situation…. the doctors at my practice are wonderful, but they don't really seem to grasp the whole concept of a "natural" birth.   However, there was one doctor that I kept hearing really wonderful things about – from friends, doulas and the NCB community.   Frustrated, I made my next prenatal appointment with her just to see what my options were.
All along I had been praying that we'd be discerning in making the best decisions for this particular pregnancy, and this particular baby, and not just be headstrong about what I wanted or how I thought things should go.  Well Dr. Moore must have been an answer to prayer because she promised (in her own words) not to "mess with me" and basically OK'd everything in my birth plan – laboring at home as long as possible, no IV, no pain medication, no pitocin, freedom to labor wherever/however I wanted (in the shower, in the bed, on the birth ball, on the floor) and deliver in whichever position I felt most comfortable.   I was so happy that I made all of my remaining appointments with her and was hoping, praying and crossing every finger and toe that she'd be on call when I went into labor and would be able to deliver my baby.
At my 38 week appointment, I got a big shock….after weeks of being vertex, Dr. Moore was fairly certain that my baby girl had gotten herself into a transverse (sideways) position. This is incredibly rare to happen so late in pregnancy and is upsetting news for anyone who wants a natural birth because it's one of maybe 3 absolutely necessary scenarios for a c-section.   I was devastated.  They scheduled an ultrasound for a few days later, but I was told that if I went into labor before that, to go straight to the hospital (one of the dangers of a transverse lie is a cord prolapse – where the cord presents before the baby, cutting off the baby's oxygen supply.)   The wait seemed soooo long.  I tried my hardest not to freak out and be fearful, but it was hard.   Thankfully, at my ultrasound, she was head-down again, yay!  However, since they couldn't be sure she wouldn't turn again, they considered her position an "unstable lie" which meant they'd need to keep a close eye on it as my due date approached and when I went into labor.
So, as I already mentioned, my due date came and went and nothing happened.   While Dr. Moore was happy to let me go probably all the way to 43 weeks, after my due date, I did talk to her about an induction for a few different reasons.  I also knew that if I was going to be induced – I wanted Dr. Moore to be the one to do it, because I knew she'd try everything possible to induce me naturally.  However, she was only on call a handful of days in June, and had no inductions available!  I refused to schedule an induction with anyone else unless I absolutely had to and so I really just left it in God's hands.  Around noon on Tuesday, June 19th, I got a call from Dr. Moore's office saying she had some time open up and asked if I wanted to come in for an induction at midnight!  After taking some time to think about it and taking the boys swimming to spend some time with them, I called the office back and said that yes, we would be there at midnight.   Well, midnight ended up being 3 am (they had 3 other pregnant women show up in labor that night) and after a trip to Target, waiting, trying to sleep, waiting, calling the hospital to check in, and waiting some more, we finally got settled into our room around 3:30 am, called our doula, Adriana, and our friends who were going to photograph and video the birth, and I was started on the lowest possible dose of Pitocin until Dr. Moore could get there around 7am.  When she arrived, she took me off the IV and broke my water to get contractions started, and then let me loose to roam the halls and do whatever else I wanted to do to get labor going.  My labor with Jack was 9 hours from my first contraction to the moment he was delivered; with Owen it was 5, so I was expecting this little girl to pretty much shoot out like a rocket and was thinking she'd arrive before noon.  NOPE.  I walked and walked and did all kinds of labor exercises that my doula showed me (she's a prenatal yoga instructor) and although I was making some progress, after 7 hours,  my contractions still weren't regular or picking up intensity, so back onto the (low dose) of Pitocin I went around 1pm.   Around 2 I started having regular, though still painless contractions and by 4:00 they were getting pretty intense, to the point where I had to really focus through them.   As they started getting closer together, I asked my doula to put on the Hynobabies audio tracks she sent me the week before to try to help me relax.  Before that moment, I really wasn't sure about the Hypnobabies approach to self hypnosis, and didn't think I would like it or want to use it (or that it would work), but I actually ended up LOVING it and it totally worked!  When I was going through transition (the very hardest part of labor when your cervix is opening up the most) Chris even said it looked I was asleep.  I wasn't sleeping of course, but I was able to get myself into a very deep state of relaxation, which made the intensity of the contractions much more bearable.   What I loved most about Hypnobabies was how positive it was.  Birth is a natural process that our bodies are created for, not something to be feared or rescued from.  Hypnobabies really embraces this idea and I was really happy with how peacefully and quietly I was able to labor.  Around 5:15 or so (I kind of lost track of time and space and am only estimating based on the time she was born) I started feeling a lot of pressure, and knew I was entering into the 2nd stage of labor very soon.   I probably felt the urge to push around 6pm.  I don't think I pushed very long, and Dr. Moore just let me do my thing, didn't coach me at all, and my body just pushed my sweet baby out into the world at 6:15.  She was pink and crying and perfect and looked nothing like I thought she would!  All of my pain instantly melted away as I held her and stared at her precious face.   And I haven't stopped staring at her since!  I get asked a lot about what an un-medicated birth feels like, I suppose partly because I'm pretty outspoken about it and partly because it's apparently pretty uncommon and apparently somewhat of a novelty to a lot of people 🙂  The question that I get asked the most is "why would you want to go through all that pain if you don't have to?!"   And this is a hard thing to explain to someone who's never really experienced childbirth without anesthesia.  I wouldn't describe birth as painful, more like really, really intense.  So intense it makes you want to vomit at certain points (just being honest here) but it's a healthy, natural pain that has a purpose.  Very unlike pain from an injury, which signals to your body that something's wrong.  Childbirth, at least to me, feels very, very right.  It's a transforming experience that requires you to go deep within yourself and trust your body to do what it knows how to do.  To me, it's a very healing experience, one that makes me more of a mother and more of a woman every time I go through it.  I know every woman is different, and a lot of people want pain medication as soon as they walk through the hospital doors, but I've always wanted to fully experience bringing my children into the world, to be an active participant, aware and in control.  Of course I understand that emergencies do happen and that you have to leave room for flexibility in any birth plan, but that's my approach to healthy, normal childbirth for those who have asked.  Now, never in my life did I think I would have a fourteen hour labor with my third child; but I guess that's the thing with birth, or parenting in general….you have to expect the unexpected.   Despite being awake for almost 48 hours straight though, I never really felt tired during labor or delivery.  There's a surge of love hormones after delivery that's more powerful than any drug or anesthesia and everything else just kind of fades into the background.  I don't remember much at all from the 10 or fifteen minutes after her birth, besides just looking at her and being absolutely amazed and in love.  It's actually kind of funny to see pictures of myself and think "I don't remember that at all!"
And speaking of pictures, we were so incredibly lucky to have some great friends there to capture her birth — my studio mate and one of my very best friends, Jessica Regan photographed it, and our friends Sammantha and Alex of Imprint Cinema filmed it.  They were such troopers – showing up at the hospital at 4am.  We sent them back to our house to sleep for a while when things slowed down, but other than that, they were there the entire time.   It was so fun having them there and I still can't believe I have these amazing treasures that I can look at over and over again to re-live the day and all the emotions I felt.  And how amazing is it that Hadley will have these memories of her birth.   My other studio mate and sweet friend, Rebecca Koegel, did Hadley's newborn portraits and I am just obsessed with them.  I even kiss her little lips on my computer screen sometimes when she's sleeping.  I know.  Obsessed 🙂  I love the different perspectives they each brought to such a special day.  I am really, really lucky to have such amazing, talented people in my life.
I also am very thankful that I had such a wonderful birth team to support me – my husband Chris and my doula Adriana (of Serendipity Birthing) — who together encouraged me and took care of my every need before I even realized what I needed, my nurse , Elizabeth,  who was also pregnant and also a natural childbirth junkie, and of course, Dr. Moore.   Even though my birth experience wasn't EXACTLY the way I thought it would be, it was glorious.  I felt safe, respected and very much in charge of it all.   Other than maybe the IV (ick) I wouldn't change anything.  I am so completely in love with Hadley, she has stolen our hearts and we're so happy she's finally here!
Hadley's Amazing Birth Film (there's music…I tear up every time I watch it!)
Welcoming Hadley Elizabeth Bray! Captured and Created by Imprint Cinema from Imprint Cinema on Vimeo.
Birth Photos by Jess Regan Photography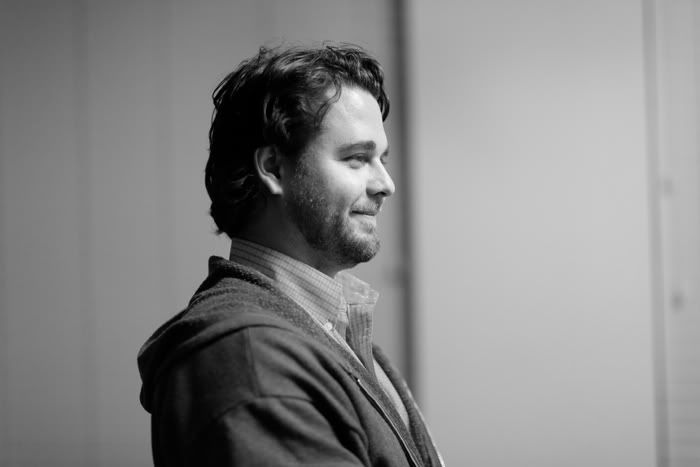 Newborn Photos by Rebecca Jill Photography
It's been really neat to share this journey with my family, friends, clients and even complete strangers through my blog.   Thank you so much for all of the kind words and support!  I'll be on maternity leave for a few more weeks before shooting the wedding of my sweet friend and fellow photographer, Erika Hopkins, next month!   So I'll be posting some wedding goodness soon.  In the meantime, thanks for allowing me to photobomb my blog with pictures of my cute baby!  xoxo, Sarah