There is so much that I love about this couple and their wedding, that it's hard for me to sum it up (and even harder to pick which images to post for their sneak peek!)   Katie and Jamie are inspired, creative, a little bit eclectic and funky, and totally unique.   So, it's no surprise that their wedding was FULL of incredible details and personal touches.    Hints of vintage glamour and whimsy transformed the Winter Park Farmer's Market into an Anthropologie-esque wonderland.   The most impressive part of it all?  The beautiful flowers, decorations and little special touches were almost ALL done by the bride, her mom and her aunt.    The food (4Rivers!) and music (what I wouldn't give to get my hands on their wedding playlist….) weren't too shabby either!   Katie and Jamie have been together for quite a while, and have a sweet precious baby, Miss Ellie Rose, together.   I absolutely adore that they had her participate in part of the ceremony.  I hope she'll look back on these photos one day and treasure that she got to be a part of her mom and dad's wedding!   Enjoy all the gorgeousness from their day!
Katie and Jamie got ready at different hotels, but were both in room 526….totally unplanned, but surely a good sign.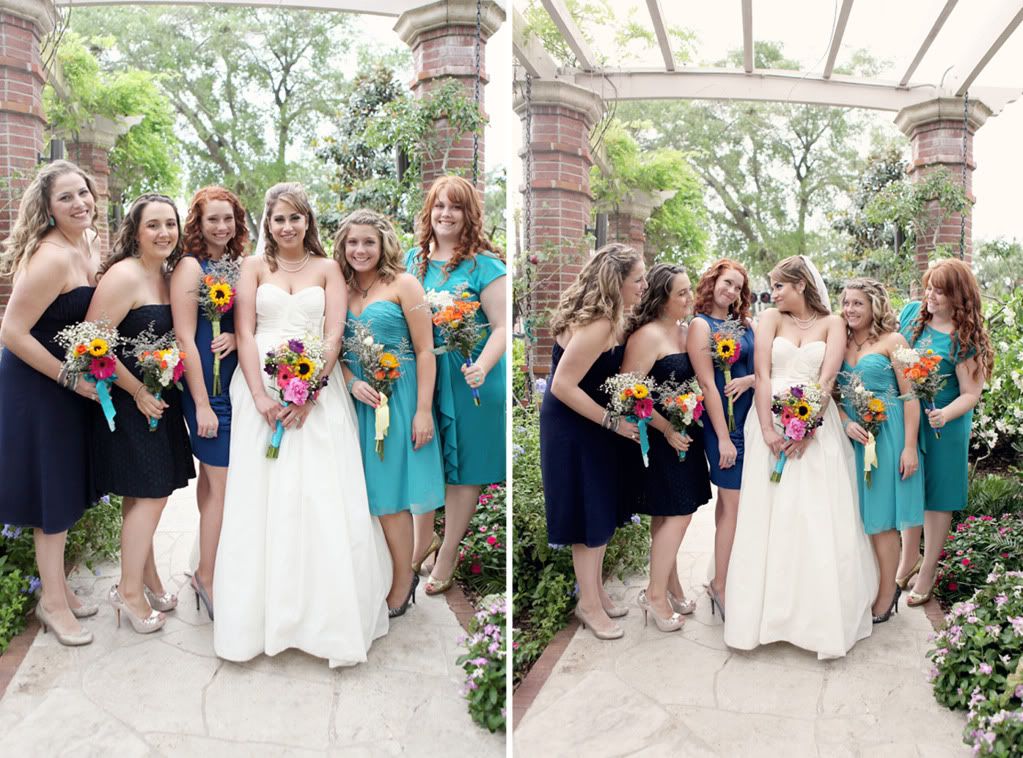 Katie's bridesmaids each wore their own dress and picked out the flowers for their individual bouquets.  Love this idea.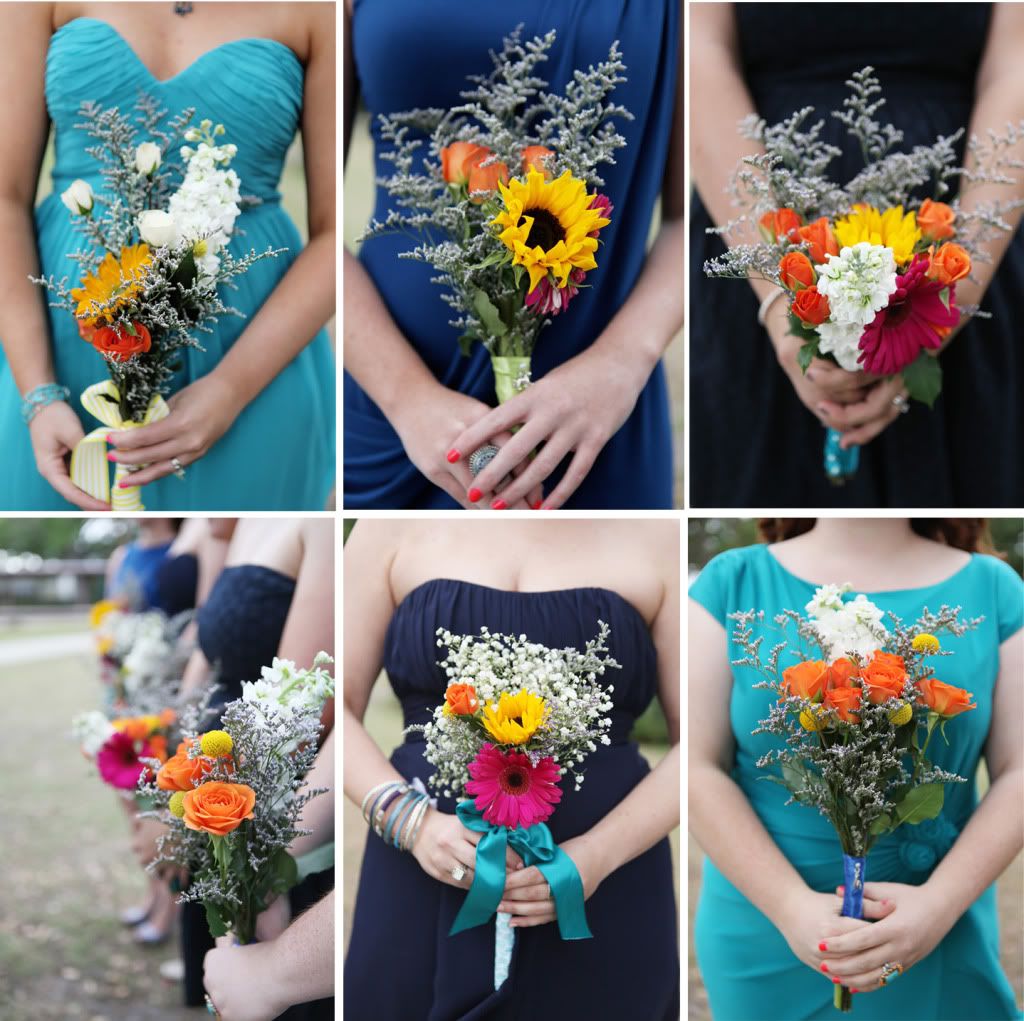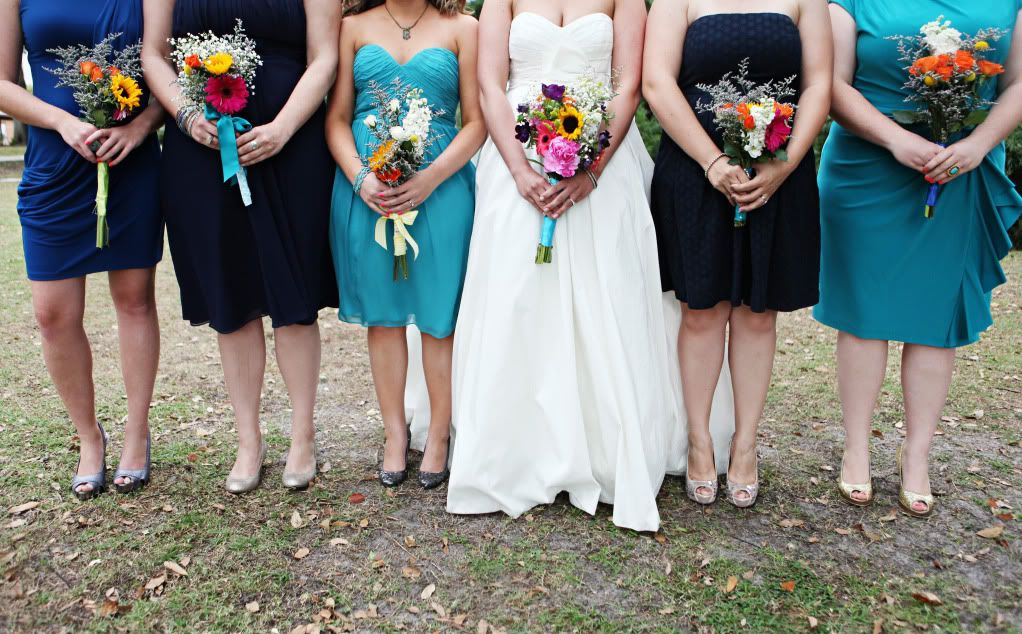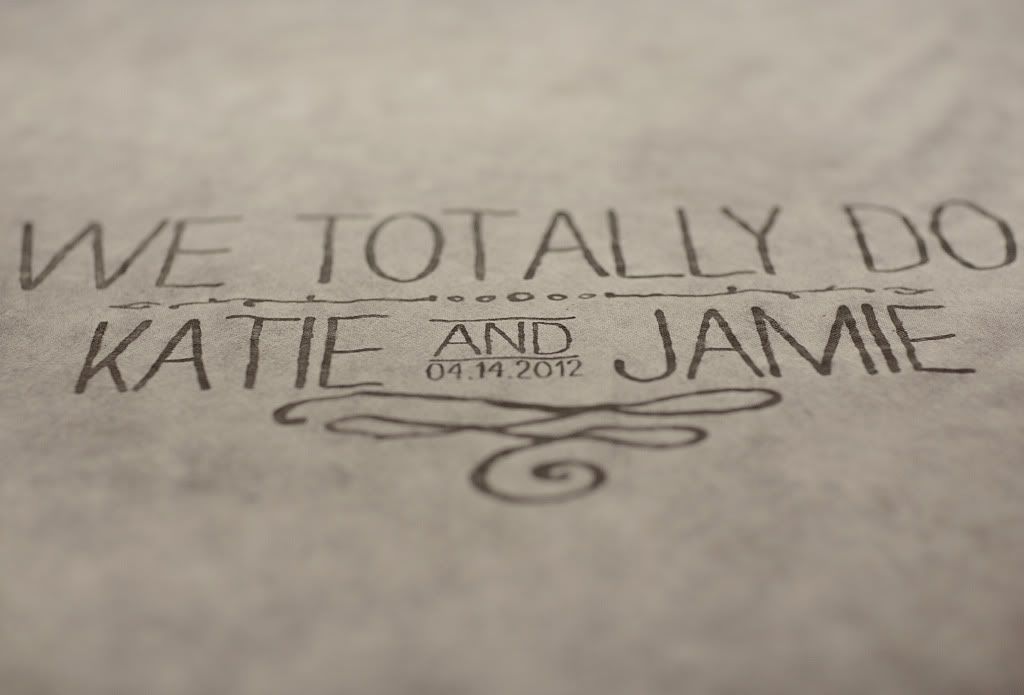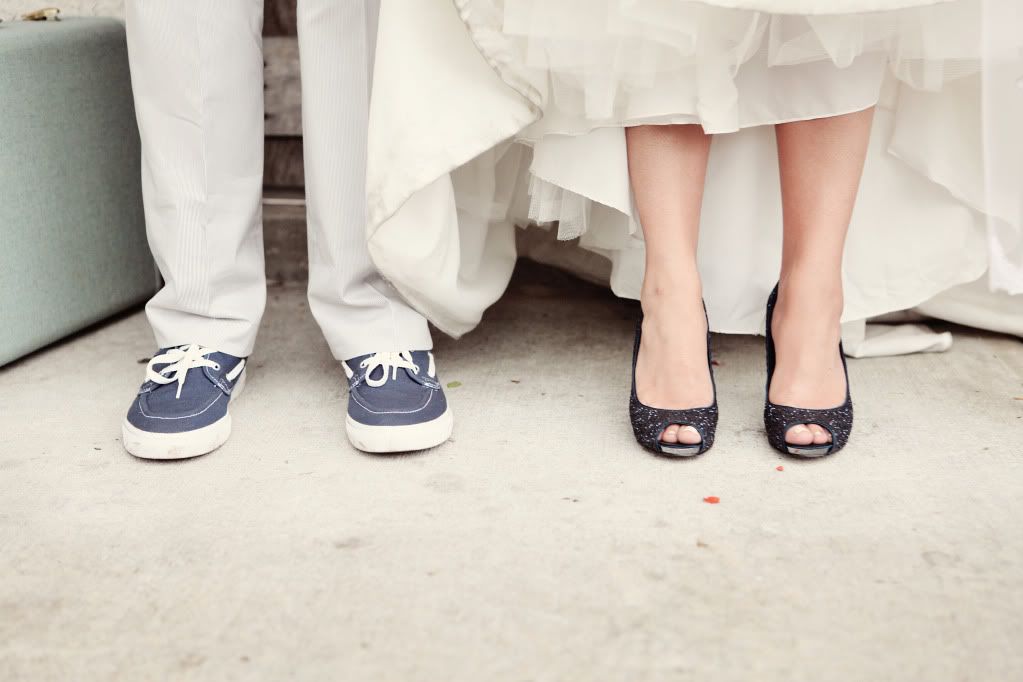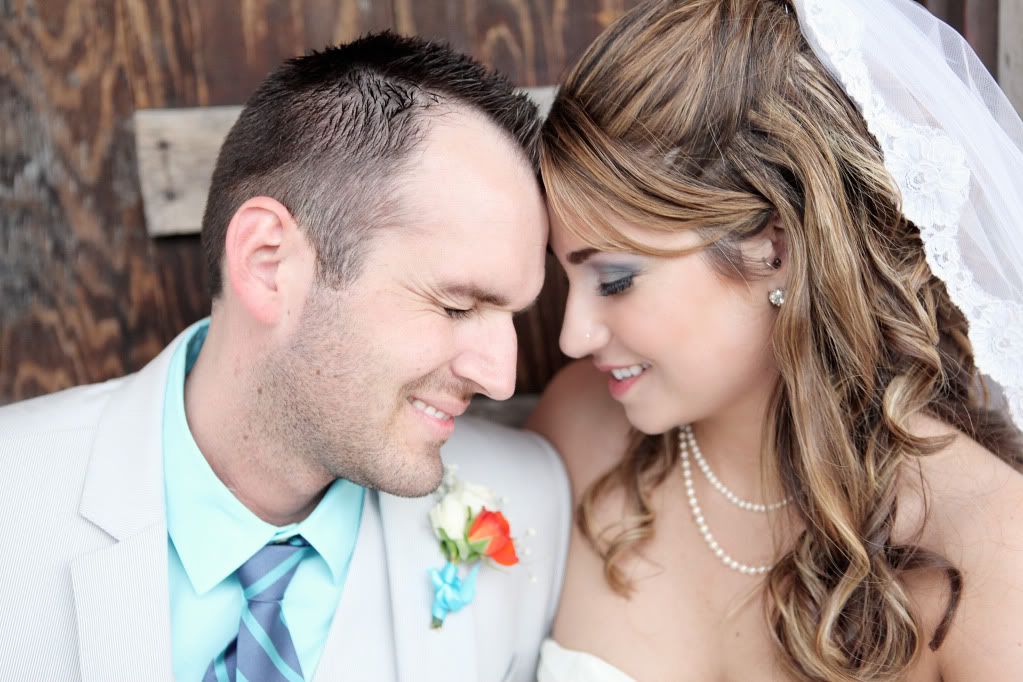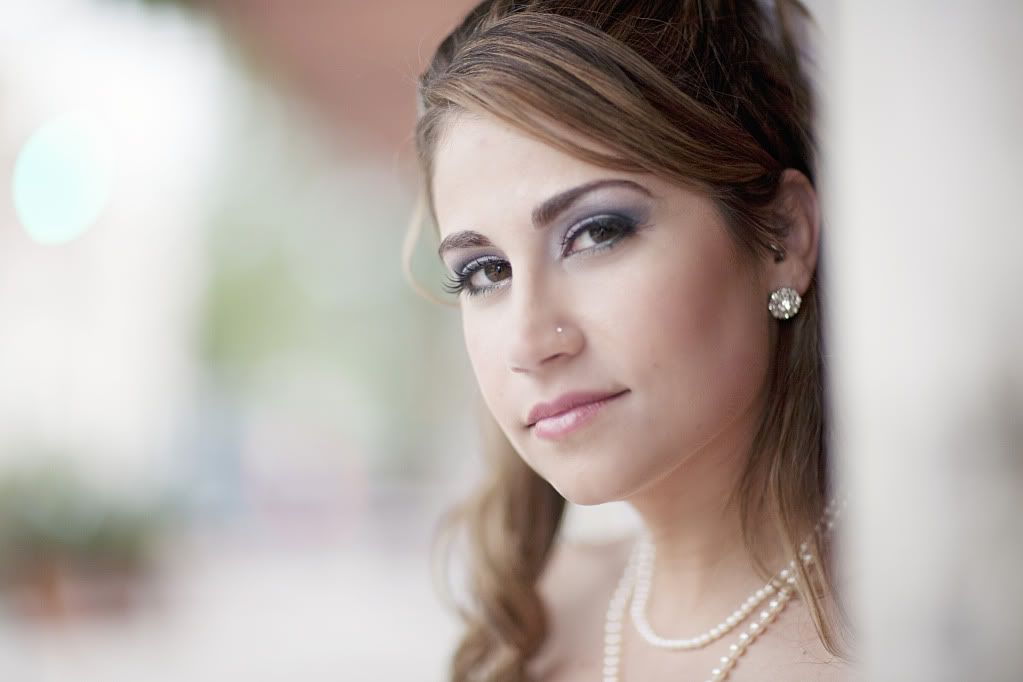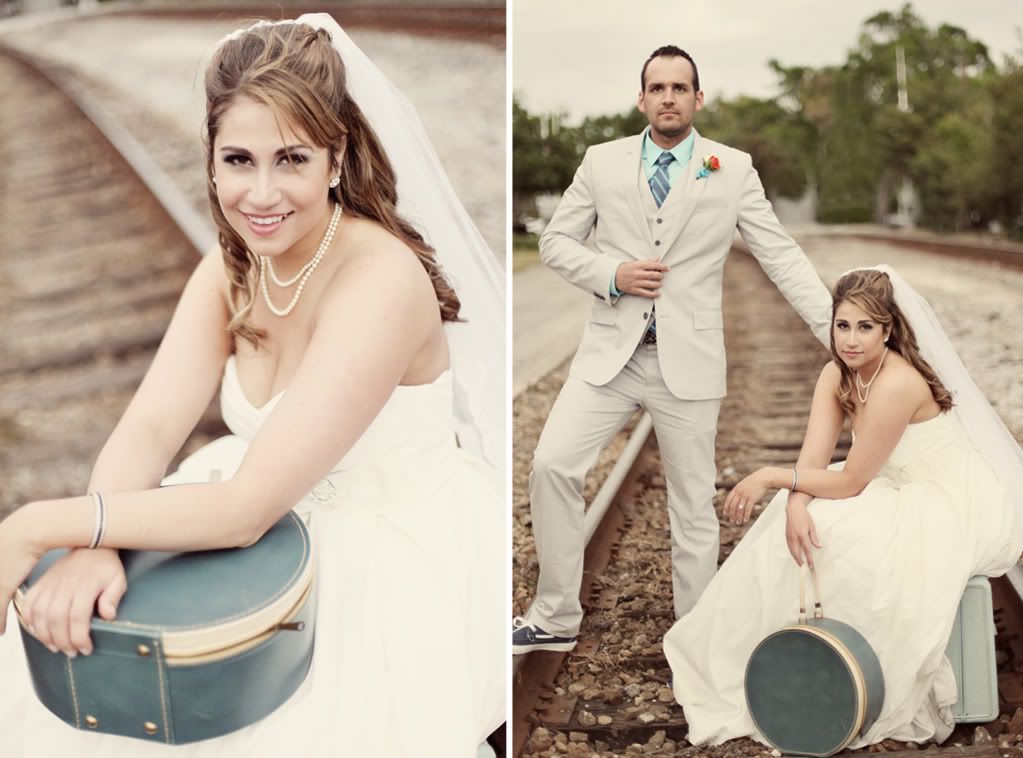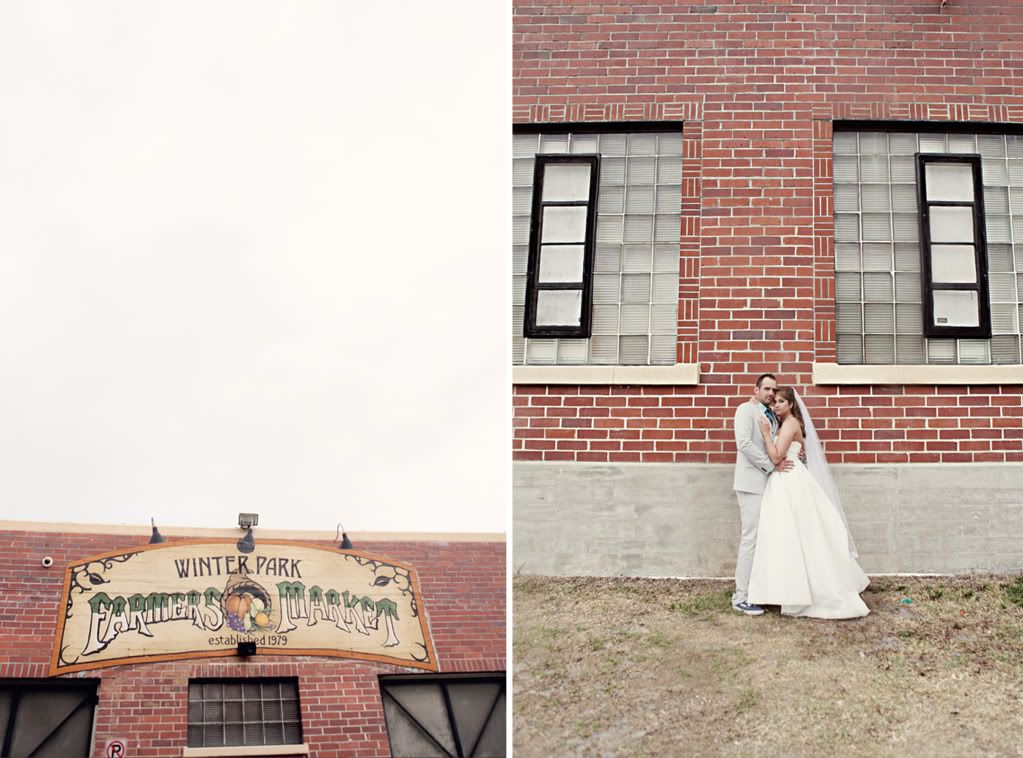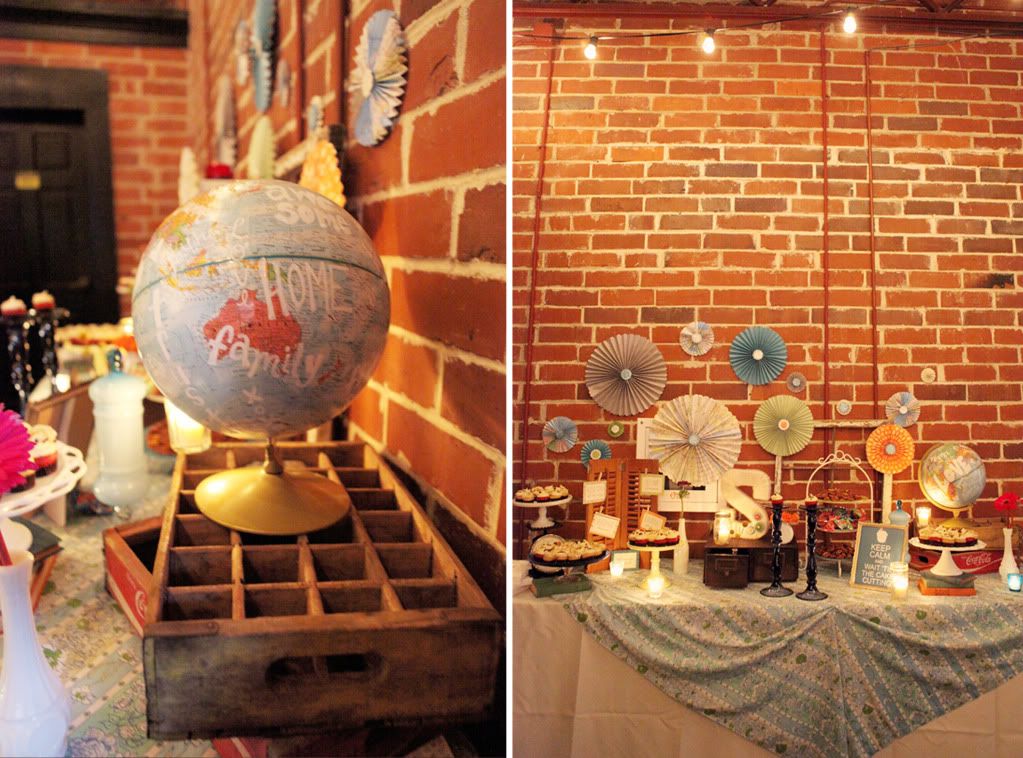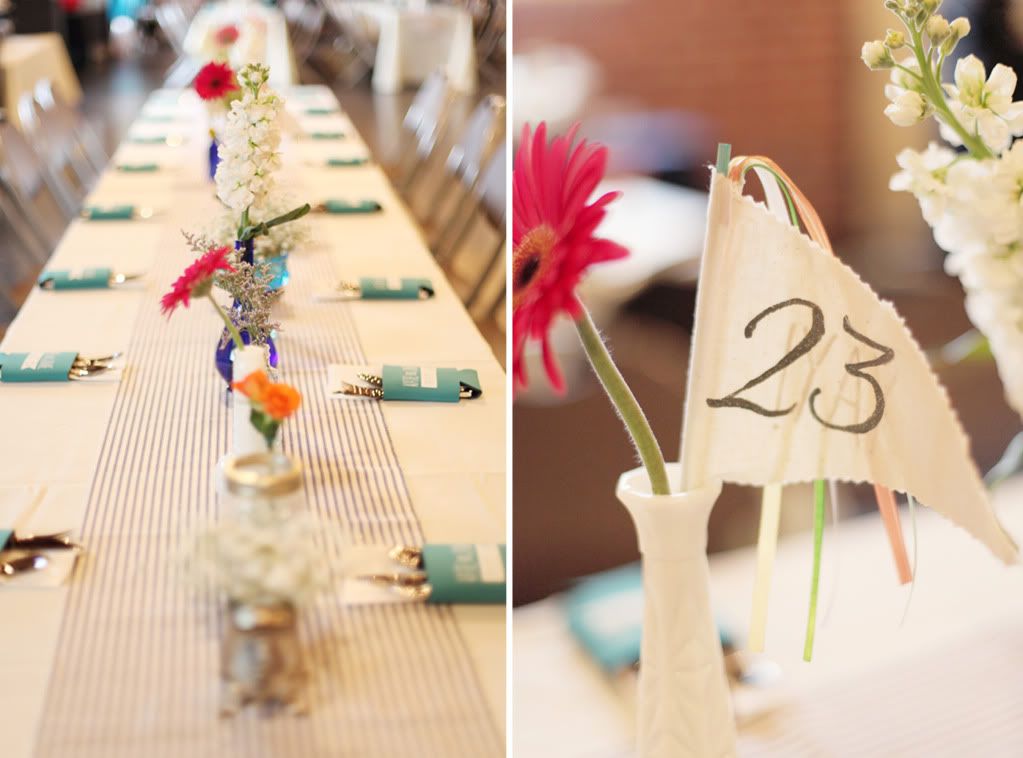 Ceremony and Reception Venue: Winter Park Farmer's Market
Wedding Coordinator: Tickled Pink Brides
Flowers: Bride, Mother of the Bride and Aunt of the Bride
Decor: Southern Vintage
DJ: The Orlando DJ
Catering: 4Rivers Smokehouse
Cupcakes: Sweet! By Good Golly Miss Holly
Kettle Corn: Mountain Kettle Corn (WP Farmer's Market)
Dress: David's Bridal
Shoes: Nine West
Hair: Jessica LaRoy; Makeup: MAC (Altamonte)
Groom's Suit: Express, Ties: J. Crew
Bridesmaids dresses: each bridesmaid wore a dress of their own