Three years ago today I was in the hospital giving birth to my sweet baby!  Our lives have been so enriched by our crazy little wild man.   He has the energy of 3 year old, that's for sure, the vocabulary of a 30 year old and the spunk and attitude of a 'tween…..yes, indeed, he is one-of-a-kind 🙂  We are very blessed to be parents to such a cool little person (or as he would say, "awesome") and wanted to give him a really fun birthday party to help him celebrate his big day with some of his friends.   Sweet little thing had been SO excited about his birthday party for months leading up to it (he gets that from me) and helped me pick out all the things he wanted to have and do.   We got SO lucky that it didn't rain…..his party was at 5:30 on a Friday afternoon…..in August……in Florida.  I know I was asking for it, but I was literally on my knees praying for it not to rain, and even though we all thought for sure it was going to, it didn't.  To be completely honest, I didn't really put a whole lot of thought into his party decor, just picked up things that were on sale here & there and lo and behold, a red and aqua theme began to emerge!  The cute little banner is from Etsy, everything else is from Ikea orTar-jay.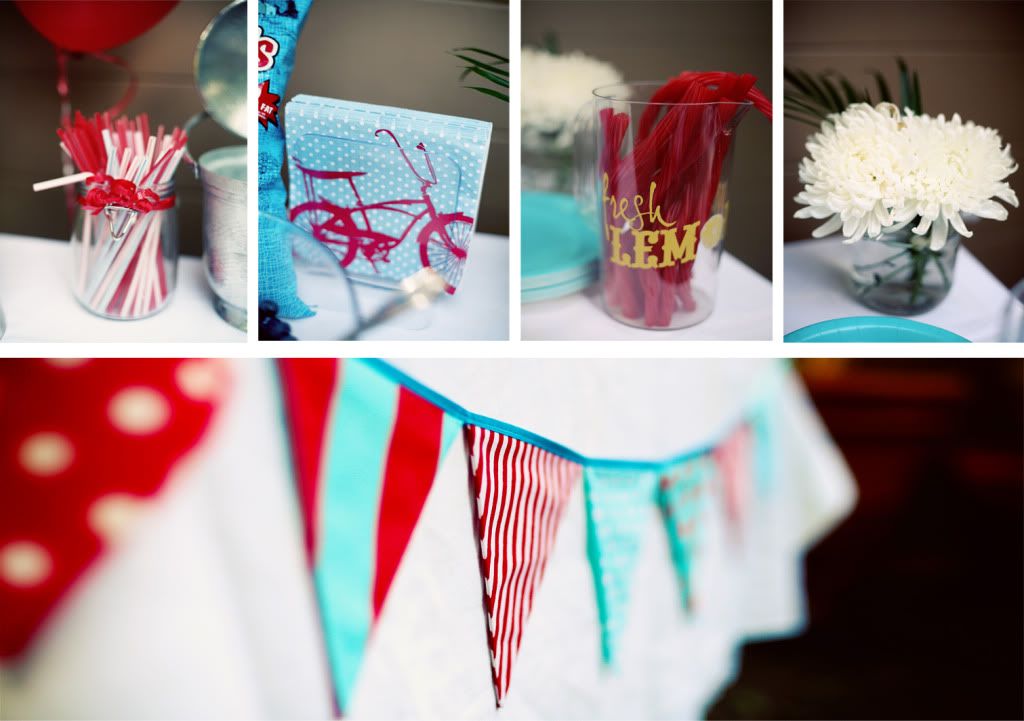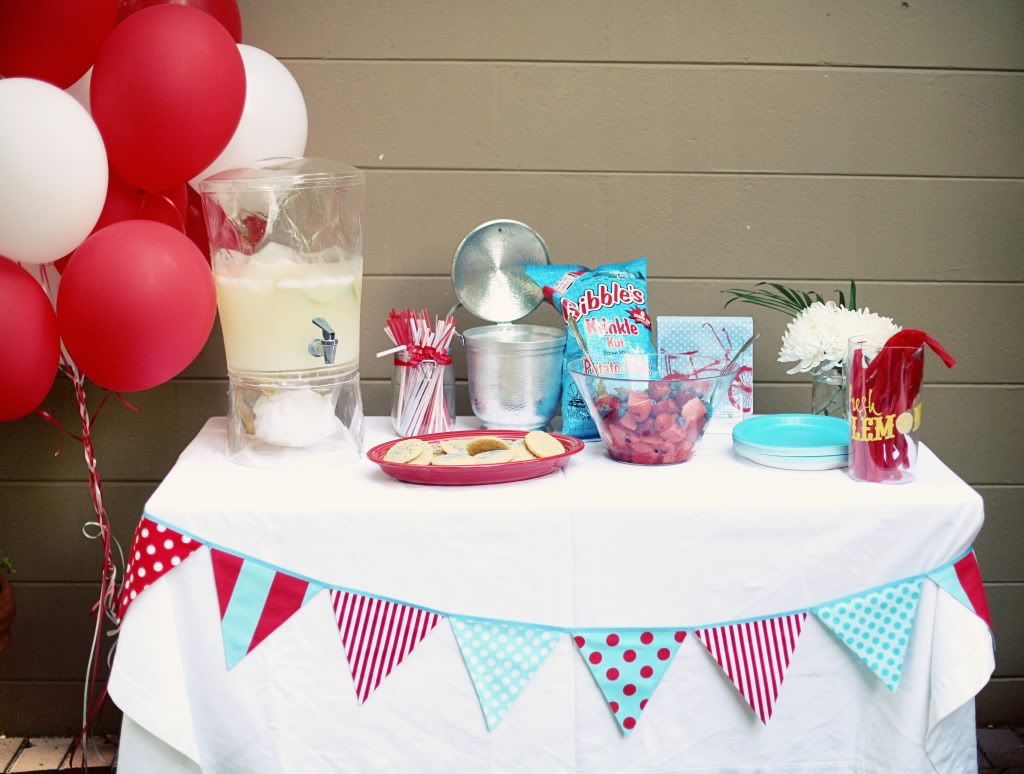 This gorgeous watermelon is from my mother in law's garden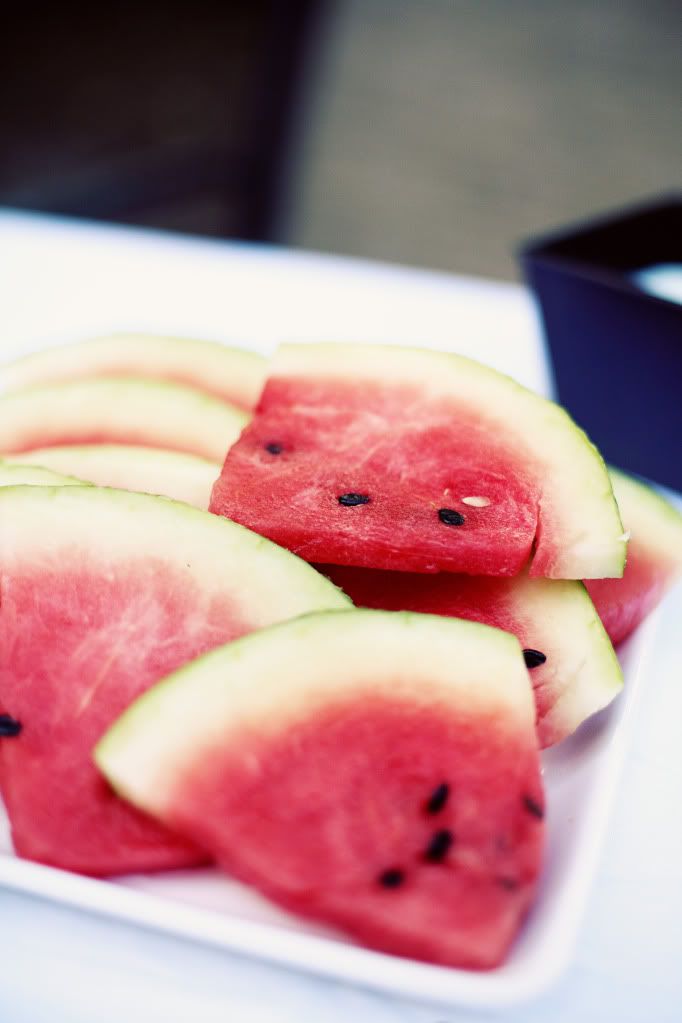 Some grown-up party refreshments.  I know, beer in a can…..class with a Capital "K", right?  Haha!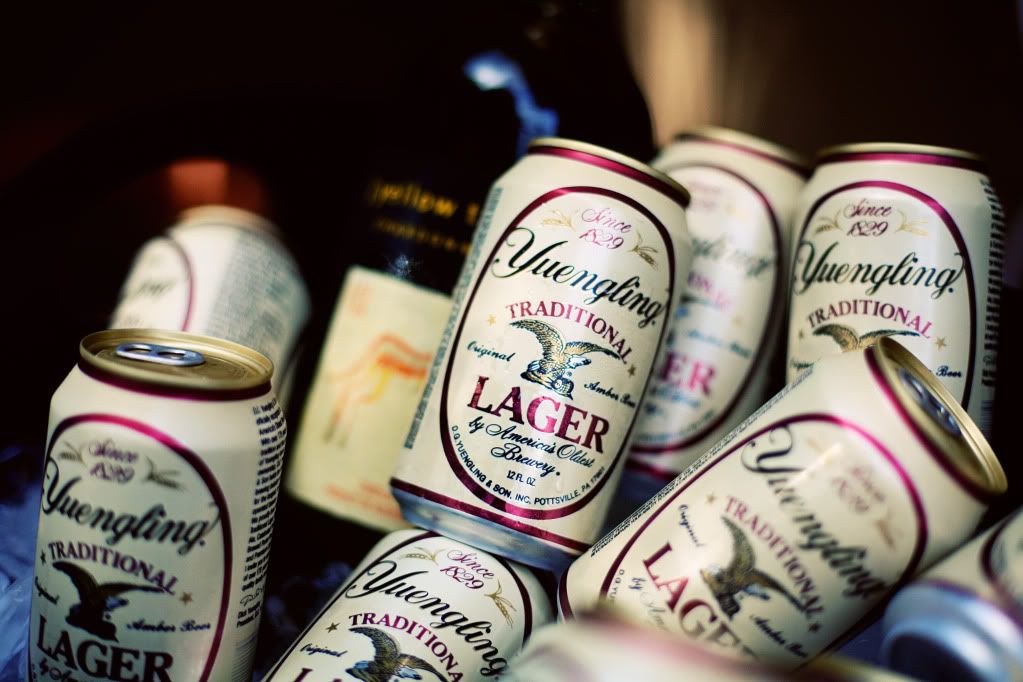 Every day's a Tonka Day.  Sure enough, it is!
Birthday Hugs from cousin Hannah
The Play-Doh table.  This was a good craft to get all the kiddos started, especially when it looked like a hurricane was about to touch down.
Even the littlest guest enjoyed squishin' around with it.
We also made some lovely mud pies…..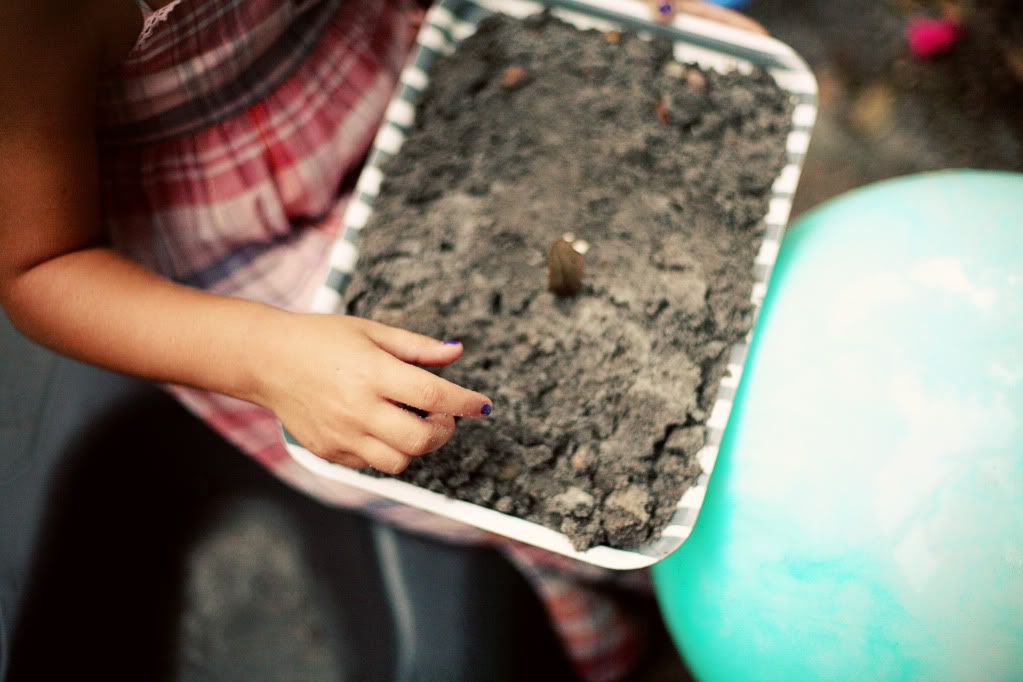 But Owen had his little heart set on swimming *yes, we are those people that bought a huge, plastic pool for our yard.  Some say tacky, I say awesome, this thing is perfect for kids!
Finally time for some cake.  Can you even handle that little face?  The "Happy Birthday" song has been his favorite part of any birthday celebration since he was one.
Happy Birthday Owen!  I hope this year is filled with so much fun, quirky, wild, sweet joy!